As homeowners are becoming invested in minimizing their carbon footprint, more green solutions are becoming available for the home. A central vacuum is one of the easiest switches you can make while saving money and energy. With more homes investing in sustainability, these solutions will become cheaper over time. Our team at ABF Security has calculated four green benefits of a sustainable homeowner.
Save Money & Resources with Replaceable Parts
Central vacuums last for many years, and their durability lends itself to an easy repair process. In case you need to fix or replace a particular piece of your vacuum, you can simply order a new piece and continue adding years to this piece of equipment without having to purchase a whole new vacuum. Because your vacuum is made of small replaceable parts, you reduce waste in the supply chain. Furthermore, the hose can expand to great lengths for hard-to-reach places and offer attachments that change the angle of your hose for the top of fans and cabinets.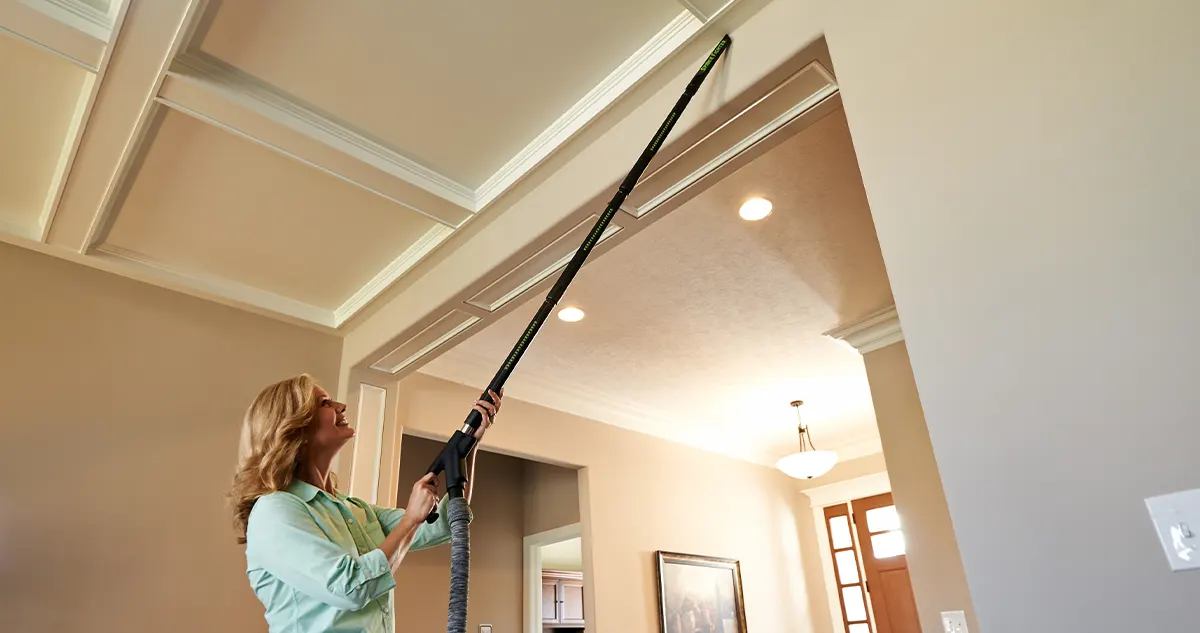 Improved Energy Efficiency with Powerful Suction
Some people fear a smaller footprint will mean weak suction, but the opposite is true. Traditional upright vacuums have a far weaker suction compared to central vacuums, which are powered by a strong motor stored in another part of the home. A traditional vacuum takes two or three passes over the same patch of the floor while a central vacuum only requires a single pass to properly clean the floor. The strength of the suction also takes in more debris and stores it in a separate part of the home, while upright vacuums expel dust through the exhaust, forcing you to clean more often.
Eliminate Noise Pollution with a Separate Motor
Noise pollution is one of the biggest disruptors of peace within the household and can impede anyone attempting to perform daily tasks like cooking or doing homework. It can be especially frightening for small children, pets, or older family members. Noise pollution can cause irritation, migraines, headaches, and strained eardrums, but with a central vacuum, that issue is eliminated! The motor is the primary source of noise, but a central vacuum's motor is stored in the garage or basement, far from the rooms you clean.
Remove Allergens with External Exhaust
The exhaust of an upright vacuum expels a large percentage of the dust particles back into the room, a counter-effective result to your time spent cleaning. This means you'll have pollen, dust, and dander circulating through your home, contaminating the air. This is bad news for family members who are prone to allergies and will continue to suffer its effects. However, a central vacuum will funnel all of your debris into a separate compartment in a different section of the house. There's no exhaust to expel pollutants back into the home, so you'll notice the difference in your air quality, especially when spring rolls around.
Whether you'd like to lower your consumption, eliminate noise pollution, or keep your home free of allergens, a central vacuum is the perfect way to make your home eco-friendlier. Not only will you help the health of the earth and your family, but you'll also be able to save money and time while enjoying a cleaner home. Whether you have questions about central vacuums or would like to install a system in your household, contact ABF Security today to begin!