Homeowners are controlling the functions of their homes in ways entirely different from households even 20 years ago. Smart home technology can be tailored to the needs and desires of any user but has been especially helpful for disabled and elderly users, who are often forgotten in the realm of user experiences. Smart home solutions can empower, comfort, and aid disabled and elderly users, and our team at ABF Security is proud to offer solutions perfect for homeowners of all ages.
Achieving Independence for All
Those who take care of elderly or disabled family members may feel that an independent life is an impossibility, but with smart home solutions, an autonomous life can be possible! Folks who may have required external help for physical immobility, visual impairment, or chronic illness can achieve more self-sufficiency through many smart home devices. Users can easily control every function of their home, whether they want to use an app on their favorite mobile device to adjust the temperature and locks, or a voice command connected to a smart home assistant like Google Home to operate the lights, television, and more! Some users can track their physical and medical data through certain apps and devices, while housekeeping robots help maintain a clean home with fewer allergens that could affect weaker immune systems.
Many users with visual impairments or limited mobility prefer to manage their homes in a hands-off way through voice command. In this case, the voice assistant would act as the command center of the home, linked via  Bluetooth to smart devices and appliances to allow for quick and easy setup and management. Many elderly users also prefer voice commands to avoid struggling with confusing screens and find they can call loved ones, check the weather, close their shades, and even watch TV with only a spoken request.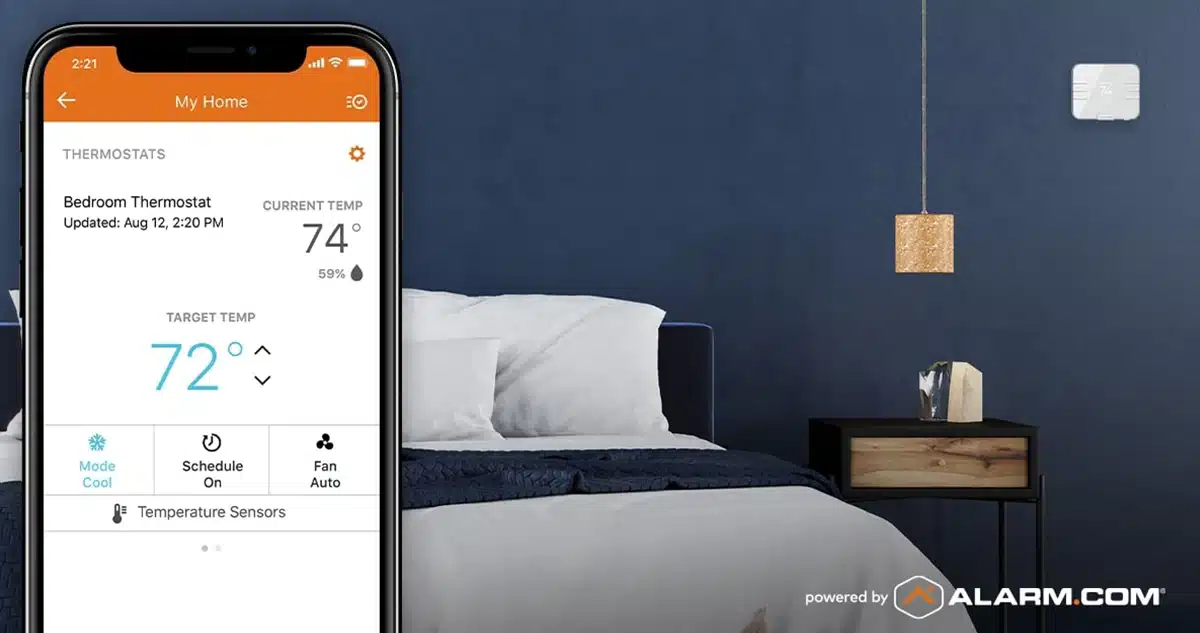 Maintaining Temperature and Light for Sensitive Bodies
When you link a resident's home energy systems to smart devices, you can optimize energy efficiency and aid residents with sensitive bodies that require specific temperatures. For example, homeowners with cerebral palsy often have a lower core body temperature and may prefer a system that saves energy and maintains a warmer home. Residents who utilize a wheelchair will find it easy to adjust lights and the thermostat through an app on the phone without having to request someone reach the control panel high up on the wall. Additionally, shades contribute to effectively insulating the home, and homeowners will find it easier than ever to open or close the shades with a simple voice command at any time of the day. You can even set up pre-timed sensors to open the shades for early risers. When night arrives, motion-sensor lights are helpful in illuminating hallways and rooms to prevent any falls in the dark. It's also possible to adjust or turn off these lights in particular time frames or through a voice command for anyone who'd like to enjoy the dark; the freedom comes in that all these solutions are fully customizable to the preferences of the user.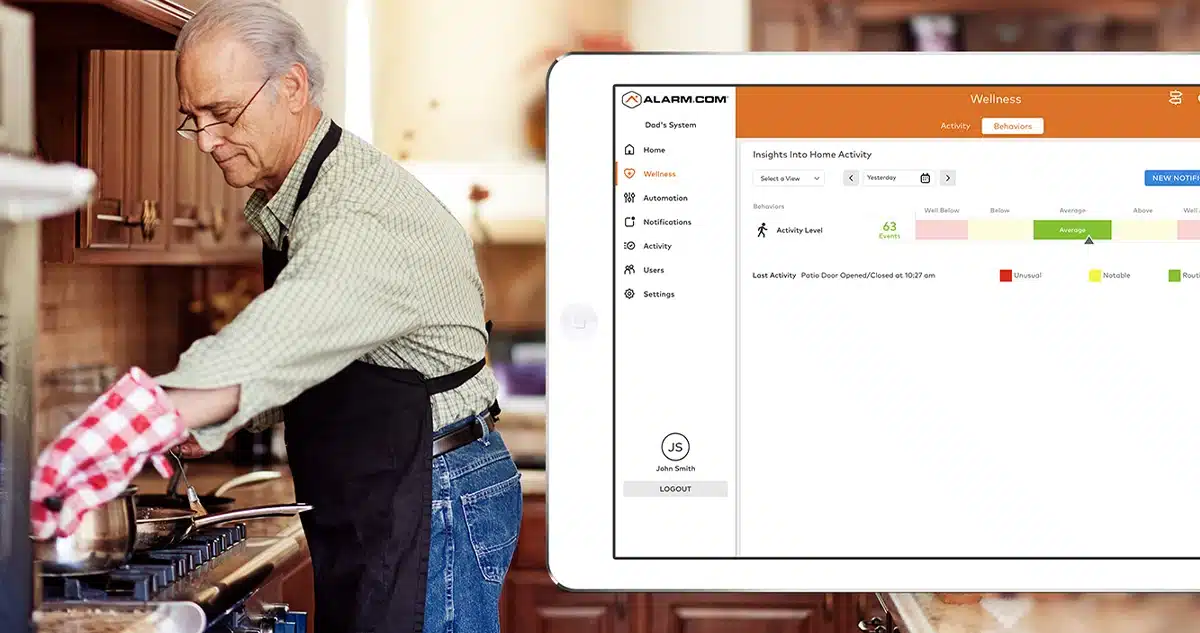 Living with Peace of Mind
No matter the age or ability, safety, and security are priorities on the mind of any homeowner. Smart home security can help grant elderly or disabled residents and their caretaker's peace of mind through solutions like smart locks, doorbells, and CCTV systems. Visually impaired homeowners will benefit from smart doors that alert them to someone entering the home through an audio cue or bright blinking light. A small circle of authorized users can be granted access to a smart lock code to monitor people coming in and out of the home, so you'll know when they've arrived home safely, or the nurse has stopped by. Through an app on your mobile device, you'll be able to lock the doors and see anyone at their front door through a CCTV camera so you can maintain a watchful eye from afar. This also allows the resident full independence in welcoming visitors as they please, with the ability to unlock the door from their phone, a perfect solution for those with limited mobility.
Empowering Users Everywhere
As more companies consider the unique needs of users of all ages and abilities, everyone will benefit from smart home solutions. ABF Security offers a myriad of smart home solutions that offer security, comfort, and independence to all its users. Whether you have questions about smart locks or you'd like to install a fully integrated smart system in your home, contact us today to begin!